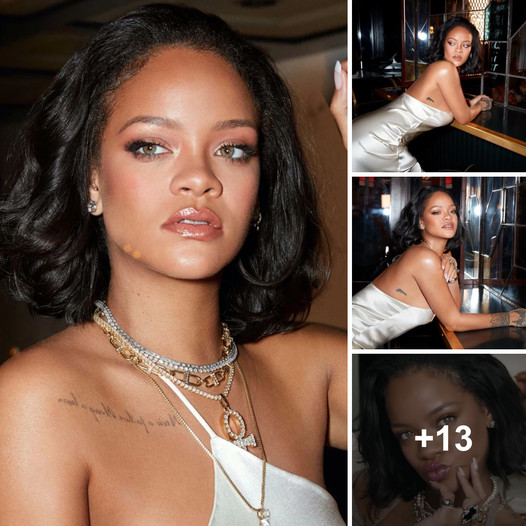 There is no one who does drama better than Rihanna, and the latest campaign for Fenty Beauty vouches for this fact. Turning up the glam factor Riri is the busty beauty for the latest blush campaign from the beauty line, which has gained mᴀssive success in a short time.
Putting her curves on display for the Cheeks Out – Freestyle cream blush campaign, the songstress, clad in a strapless satin dress, is a style icon, pH๏τographed by Dennis Leupold for the series of sultry snaps. Striking and breathtaking Rihanna shows off makeup by Priscilla Ono and hair by Yusef, including the Cheeks Out blush which gives a light coverage.
Available in ten shades ranging from bold and vivacious reds to neutrals that are all the rave this season, the Cheeks Out is priced at $20, and is a must have product from Fenty Beauty.